Samuel Truett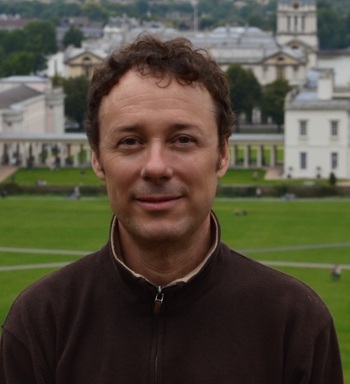 Associate Professor
Director, Center for the Southwest
Email: truett@unm.edu
Phone: (505) 277-6210
Office: Mesa Vista 2097
Education:
B.A., Anthropology, University of Arizona, 1988
M.A., History, Yale University, 1992
Ph.D., History, Yale University, 1997
Research Interests:
Borderlands History, Environmental History, History of the North American West, Nineteenth Century Mexico, Native American and Indigenous History, Transnational History, Empires and Borderlands in World History
Profile:
As a historian who approaches continental North America from the perspective of its borderlands, Professor Truett is interested in the crossings—social, cultural, and environmental—that have connected the North American West and Mexico to the Americas and the world at large.  Known for his work in borderlands history, he also works actively in environmental history, the history of the North American West, transnational history, Native American and Indigenous History, Mexican history, and empires and borderlands in world history.  His current work extends from continental North America into the Indigenous and trans-imperial spaces of Europe, the Indian Ocean, the China Seas, and the Pacific basin.  He has been a Fulbright Fellow at the University of Tampere, Finland, and has held major fellowships at the Huntington Library, John Carter Brown Library, Newberry Library, and most recently at the Institut d'Etudes Avancées in Nantes, France.
Truett is author of Fugitive Landscapes: The Forgotten History of the U.S.-Mexico Borderlands (Yale 2006), and co-editor of Continental Crossroads: Remapping U.S.-Mexico Borderlands History (Duke 2004).  He is currently working on two new books. The first looks at relationships between the U.S. West, U.S.-Mexico borderlands, and the world through the travels and global entanglements of a British traveler—an adventurer in Borneo and the China Seas, an opium trader between Calcutta and Canton, a sailor and gold digger in the Pacific and California—who wound up a peasant villager in a largely-Indigenous village in northern Mexico.  He uses his wanderer and his shifting cohort to recapture at the humanized scale of border-crossing peoples a view of world history that extends beyond the centrist tales of nations and empires.  The second project explores the fascination with ruins and lost worlds on American borderlands between the 1780s and 1930s.  Frequently tied to the southwestern borderlands (a land of ancient cliff palaces, Spanish missions, and American ghost towns), this obsession was a hallmark of most European-American contact faces west across North America and south into Latin America.  In spaces we typically associate with frontier youth and progress, empires were haunted by deeper legacies of antiquity and loss.
Professor Truett has helped build scholarly networks at UNM around the Newberry Consortium in American Indian History (based at the Newberry Library, in Chicago) and in cross-field collaborations at UNM (in the humanities, sciences, social sciences, and fine arts) and with other borderlands institutions (NMSU, ASU, Arizona), to develop a deeper understanding of social and environmental history across the region—and to connect these regional histories to broader, border-crossing histories of the U.S., Latin America, and the world at large.
Professor Truett teaches courses on the history of the U.S.-Mexico border region (from the sixteenth century to the present), North American expansion and borderlands (from Canada to Mexico; from the colonial era to the present), Indigenous histories of the U.S. Southwest and northern Mexico, borderlands and empires in world history, and environmental history. He regularly works with students in both U.S. and Latin American history. He devotes his time as a scholar and teacher to helping others develop the tools, curiosity, and enthusiasm to make border crossings central to their own intellectual journeys.
Recent/Select Publications:
"Settler Colonialism and the Borderlands of Early America," William & Mary Quarterly 76:3 (July 2019), forthcoming.
"A Conversation on Border Landscapes Through Time, with Maribel Álvarez, in Border Spaces: Visualizing the U.S.-Mexico Frontera, ed., Katherine Morrissey and John-Michael Warner (Tucson: University of Arizona Press, 2018), 23-38.
"L'Ordre Instable du Monde [The Unsettled New World Order]," in Pierre Musso, ed., After Paris – 13.11.15: Conflits, Exodes, Attentats: Notes et Analyses de Chercheurs du Monde Entier [After Paris – 13.11.15: Conflicts, Exoduses, Attacks: Notes and Analysis of Scholars from Around the World] (Paris: Editions Manucius, 2016), 91-95.
"The Borderlands and Lost Worlds of Early America," in Contested Spaces of Early America, ed. Edward Countryman and Juliana Barr (Philadelphia: University of Pennsylvania Press, 2014), 300-24.
"On Borderlands," with Pekka Hämäläinen, Journal of American History 98:2 (September 2011), 338-61.
Fugitive Landscapes: The Forgotten History of the U.S.-Mexico Borderlands (New Haven: Yale University Press, 2006)
"Epics of Greater America: Herbert Eugene Bolton's Quest for a Transnational American History," in Interpreting Spanish Colonialism: Empires, Nations, and Legends, ed., Christopher Schmidt-Nowara and John Nieto-Phillips (Albuquerque: University of New Mexico Press, 2005)
Continental Crossroads: Remapping U.S.-Mexico Borderlands History, co-edited with Elliott Young (Duke, 2004)
Awards:
Organization of American Historians Distinguished Lectureship Program, 2016-2019
Fellowship, Institut d'Etudes Avancées (Institute for Advanced Study), Nantes, France, 2015-2016
Western History Association Distinguished Speakers Program, 2012-2015
Lloyd Lewis Fellowship in American History, The Newberry Library (2008-2009)
Center for New World Comparative Studies Fellowship, The John Carter Brown Library (2008)
Featured as "Top Young Historian," History News Network (2008)
Bolton-Kinnaird Award in Borderlands History, Western History Association (2006)
Mellon Postdoctoral Fellowship, The Huntington Library (2004-2005)
Snead-Wertheim Endowed Lectureship in Anthropology and History, UNM (2001-2002)
J. William Fulbright Lectureship in North American History, University of Tampere, Finland (2000-2001)
William P. Clements Research Fellowship in Southwest Studies, SMU (1997-1998)
Courses:
Hispanic Frontiers in North America
U.S.-Mexico Borderlands History
Early American Borderlands History
History of the U.S. West
Environmental History
Native American Southwest
Seminar: Borderlands History
Seminar: Borderlands and Frontiers in World History
Seminar: Empires in World History