Land of Enchantment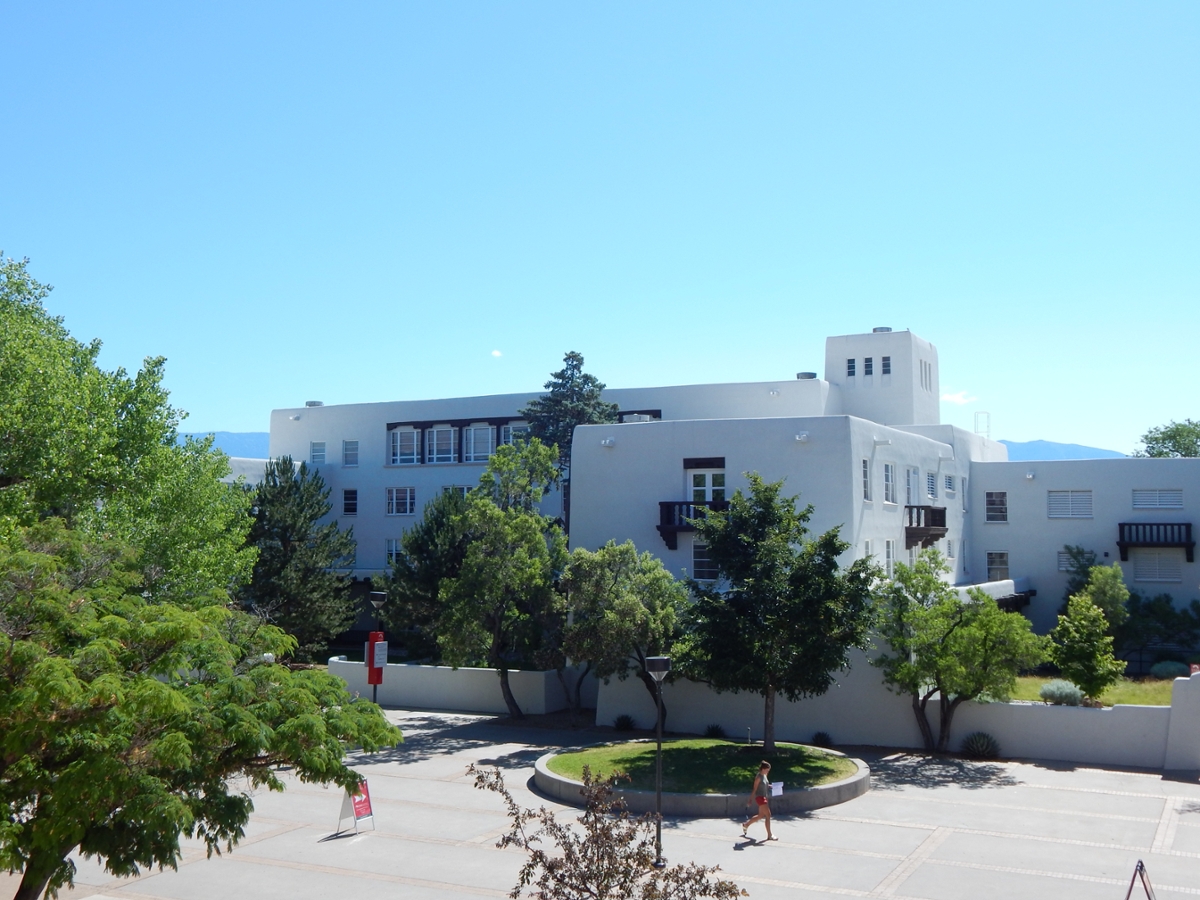 History Department Mission:
The University of New Mexico is a highly competitive research university that serves a non-traditional, ethnically and socio-economically diverse student population. We reside in a region that lies at a unique and culturally diverse crossroads of indigenous, Spanish, Mexican and U.S. historical legacies. The History Department is home to nationally and internationally recognized scholars who communicate historical knowledge in multiple venues and who work across chronological, geographic and disciplinary borders.
The Department's teaching mission promotes an understanding of diverse cultural legacies and a complex global civilization, expressed and recorded in many forms. Simultaneously, engagement with the historical record requires that students learn to identify and pose critical questions, analyze materials and evaluate evidence, and write effectively about complex historical developments. The acquisition of these skills along with the grasp of specific subject matter lie at the core of the Department's teaching mission. The program in History prepares students for professional careers in the field, and provides the necessary background and context for the study of many other academic disciplines. The study of History also offers essential intellectual preparation for those interested in careers in fields such as business, law, medicine, publishing, public administration, and museum and archival work.
This teaching mission intersects with active scholarly research agendas, and our commitment to serve New Mexico's diverse communities as public stewards of historical scholarship. As a result, our faculty, both individually and collectively are engaged in the lively review of existing historical understandings, in challenging efforts to broaden the search for historical materials, and in communicating our findings to a broad audience through materials as diverse as books and articles, films, museum exhibits, and public presentations. As our teaching mission interacts with research and civic goals, we hope to preserve the scholarly mission of the historical discipline while recognizing the many non-academic ways people experience hist01y. In that broader consideration, our prima1y task is to help the public better understand, through hist0ry, the complex world in which we live.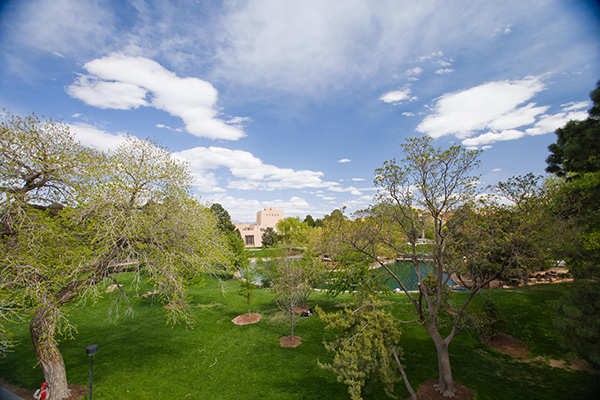 The University of New Mexico
With the main campus occupying 800 acres near old Route 66 in the heart of Albuquerque, a Health Sciences Center, branch campuses in Gallup, Los Alamos, Taos, and Valencia, a new campus in Rio Rancho, technology incubators, and multiple education centers throughout the state, UNM provides an education to over 34,000 students, more than 84 percent of whom are New Mexico residents. UNM has one of the most diverse student bodies at a flagship university in the nation, and it is one of only a handful of Hispanic-Serving Institutions in the U.S. that has a Carnegie Classification of Highest Research Activity.
The student population reflects the highly diverse population of New Mexico and includes historically underrepresented groups, including a Hispanic student population of over 40%, some of whom are descendants of Spanish colonists with deep roots in the region as well as recent immigrants from a variety of nations in Latin America, and around 5% American Indian students from the state's indigenous tribes. It is a point of pride that the University represents a cross-section of cultures and backgrounds. UNM has a decades-long commitment to the state's citizens, maintaining low tuition and providing significant scholarship and financial aid to about 74.2% of students, including 39% of students who received Pell Grants in 2015.
The University also has a large economic impact on the state, serving as one of the state's largest employers and the largest producer of skilled labor, attracting over $300 million dollars annually in contract and grant research funding, and operating one of the state's largest health care systems. The 2016 edition of the U.S. News & World Report ranks UNM as 176th among national universities and in the top 100 of public institutions in the nation. UNM is ranked as a top 50 public research university by The Top American Research Universities and ranks 45th among public research universities in federal research expenditures.
For more information about UNM see the Opportunity & Challenge Profile booklet prepared for UNM's presidential search and the ADVANCE at UNM Faculty Video.
Programs for the Research and Teaching of Mexico, Latin America, and the U.S.-Mexico Borderlands
One of the primary sites for research and teaching on Latin America at UNM is the Latin American and Iberian Institute, designated a  National Resource Center by the Department of Education and supported through federal Title VI grants.  The LAII is an interdisciplinary unit that funds student and faculty research on Latin America and Iberia and houses academic programs in Latin American Studies, K-12 educator programs, and the Student Organization for Latin American Studies. Faculty conducting research and teaching on Latin America at UNM typically affiliate with the LAII and participate in the Institute's committees, including LAS curriculum, grants and awards, operations.  The LAII has recently formed working groups on a range of topics -- from arts in the Americas to human rights, food, environment and resilience -- and has created a Mexico Studies Chair position at UNM, which will a senior Mexican scholar to UNM for one semester each year. Latin Americanist faculty also enjoy membership in the Faculty Concilium on Latin America and Iberia, a governance body that supports faculty involvement with the LAII. 
Another important resource for UNM scholars of the US-Mexico borderlands and Southwest region is the Southwest Hispanic Research Institute, an interdisciplinary research unit that houses research programs relating to New Mexico history, public policy, historic preservation, and other activities.
The University Libraries hold an extensive collection of materials on Latin America and U.S. West, and the Center for Southwest Research holds archival materials ranging from colonial Mexico and the U.S. west to the papers of New Mexico political leaders, Chicano activists, and scholars.  In addition, the library houses the Center for Regional Studies, a multidisciplinary outreach center designed to enhance the work of the university through student fellowships, research, program funding, visiting scholars, digital media and other projects, with an emphasis on activities that increase understanding of New Mexico, the U.S. Mexico Borderlands, the Americas and Spain.
UNM offers strong support to its undocumented students. Recently, the University has held workshops to orient faculty, staff, and students on DACA-related issues, creating an upper-administration Task Force and Undocumented UNM website to channel resources and support to undocumented students.
Albuquerque, New Mexico, and the Southwest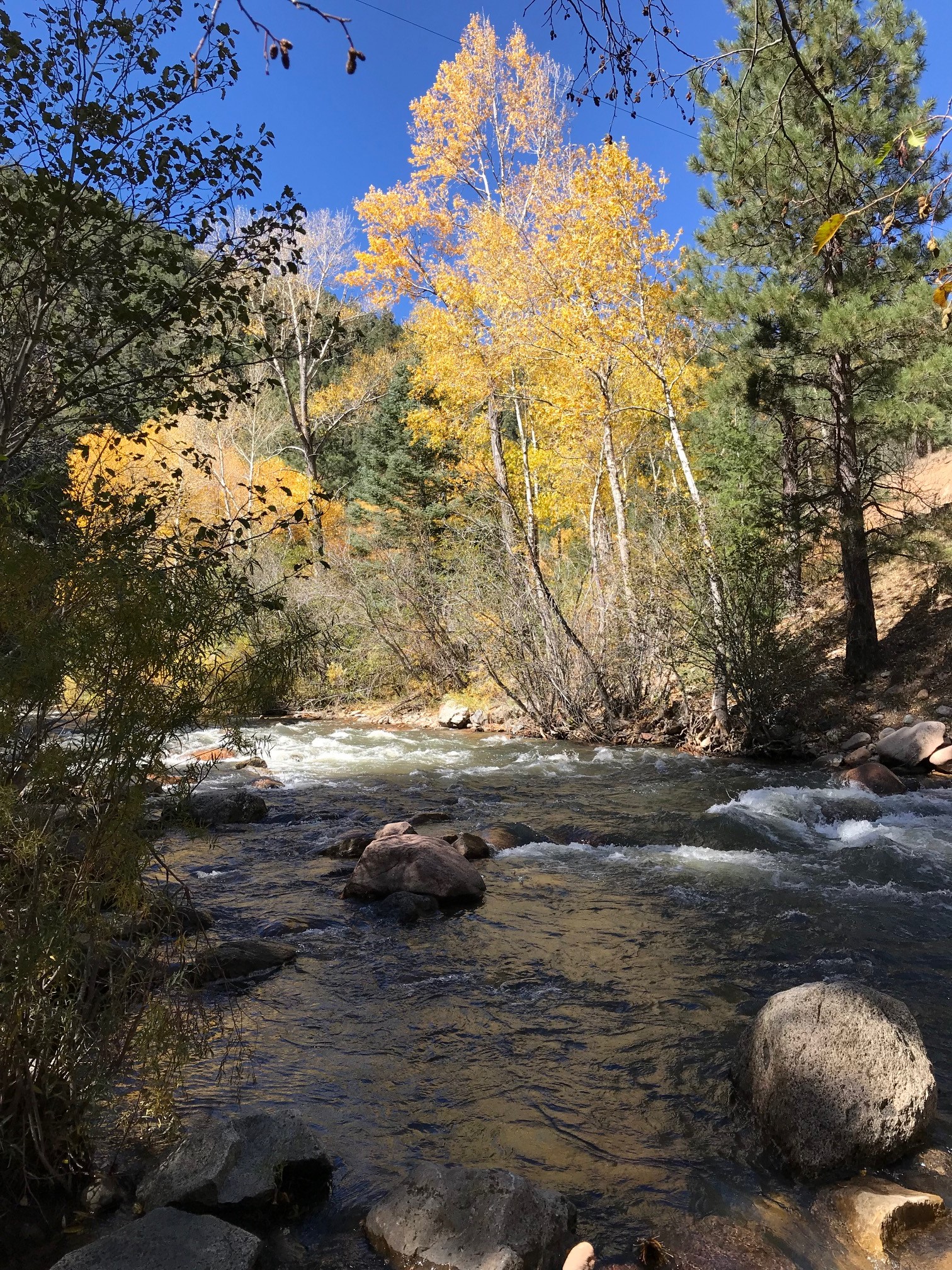 UNM is situated in Albuquerque, the hub of a metropolitan area of 903,000 people, making it the 59th largest metropolitan area in the country. The closest major city outside of this area is the capital, Santa Fe.   For a Mexico-focused scholar, New Mexico is an outstanding environment. Some of New Mexico's contemporary institutions, e.g., acequias and community land grants, mean that land and water institutions that did not survive the Mexican Revolution still exist and function in New Mexico.  260 miles from Ciudad Juarez, Albuquerque remains on a direct route to Mexico through Las Cruces and El Paso, both also important hubs of Mexico and Mexico-U.S. borderlands studies (including New Mexico State's Center for Latin American and Border Studies in Las Cruces and the University of Texas at El Paso's Center for Inter-American Border Studies).  Chaco Canyon and Mesa Verde, on New Mexico's northern border with Colorado, remain major monuments to the pre-Columbian trade that linked the U.S. Southwest to its southern neighbor. In addition to its diverse cultural institutions, public, charter, and public school options for K-12 education include multiple bilingual and dual language opportunities. There is also a Consulado de México in Albuquerque.  For more information about living and working in Albuquerque click here.
The region has many artistic and cultural facilities such as the National Hispanic Cultural Center and the Indian Pueblo Cultural Center, both in Albuquerque.  Within an hour drive is Santa Fe, home to the third most important art market in the U.S.   Founded in 1610, Santa Fe is the second-oldest city in the U.S., is both the oldest and highest capital city in America (elevation 7,000 feet), and was added to UNESCO's Creative Cities Network in 2005. 
Within driving distance of Albuquerque there are a dozen Pueblos that hold public events and festivals throughout the year.  For outdoor enthusiasts, New Mexico has extraordinary hiking, camping, and outdoor wilderness recreation opportunities.  The state boast more than 300 days of sunshine.  It is home to five national forests, 17 national parks and monuments, 35 state parks (20 of which have lakes), and 25 wilderness areas. Wheeler Peak, near Taos, is New Mexico's highest peak 13,161 feet.  Elephant Butte Lake State Park, near Truth or Consequences, is home to the state's largest lake. The Rio Grande, which ribbons through the state from north to south, is the fourth longest river in the U.S.  New Mexico's ski resorts are exceptionally family friendly, with affordable skiing and lodging packages to suit any budget.  Finally, the state is home to the village of Hatch, "The Chili Capital of the World," and a host of other sites known for their historic, scientific, and cultural importance, from the Very Large Array to Acoma Pueblo's "Sky City" and Ghost Ranch, a favored destination of Georgia O'Keefe.