Welcome to the Department of History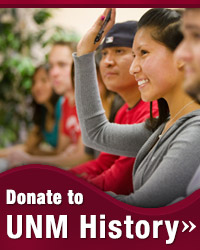 The Department of History at the University of New Mexico is a vibrant community of scholars, teachers, and students located in the center of the American Southwest.
Innovative undergraduate and graduate teaching is at the heart of the department's work. Our faculty teach incoming freshmen in core curriculum courses, mentor history majors in seminars and our honors program, and prepare MA students and PhD candidates to bring their original research to fruition.
Our undergraduate majors find careers as everything from entrepreneurs and teachers to journalists and park rangers, and often go on to professional schools in law, business, medicine, and public policy. Our graduate students have become professors, publishers, civil servants, and public historians.
Our scholarly reputation rests on the intellectual achievements of our faculty, which includes numerous historians who have won book and article prizes, appeared in documentaries, been featured on television and radio programs, and contributed articles to journals, newspapers, and magazines across the nation and around the world. Our scholarship and teaching interests range from medieval Europe to early modern Central and South Asia to modern Europe and the United States to the Indigenous Americas. We have long excelled in such areas as the American West, Latin America, Iberia and medieval Europe, and have developed more recent specializations in women and gender, science and medicine, and borderlands and transnationalism.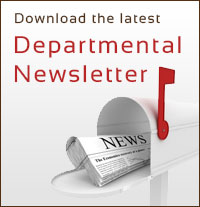 The Department of History is an anchor of humanities and interdisciplinary research at UNM, and maintains close affiliations with various programs and organizations representing a wide range of interests across campus. For example, theNew Mexico Historical Review publishes a quarterly academic journal focused on the peoples and cultures of the state and its region. The Center for the Southwest organizes public conferences, film presentations, and lecture series. Members of our faculty direct or participate in the Latin American and Iberian Institute, the Institute for Medieval Studies, the International Studies Institute, the Southwest Hispanic Research Institute, and the Center for Regional Studies at UNM—interdisciplinary academic programs that educate students and the general public and bring leading thinkers to UNM from across the country and throughout the world.
Please visit the Department of History anytime. We are located in Room 1104 of Mesa Vista Hall.