Distinguished Professor Emeritus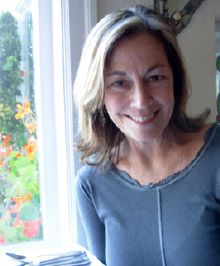 Education:
B.A. in American Studies, Yale University, 1974
M.J. in Journalism, University of California at Berkeley, 1977
M.A. in History, University of Wyoming, 1981
Ph.D. in History, University of Arizona, 1987
Research Interests:
American West, Women's History, Environmental History, U.S. Social History
Profile:
VIRGINIA SCHARFF is an Emeritus Distinguished Professor of History at the University of New Mexico.  She has published numerous books including Taking the Wheel: Women and the Coming of the Motor Age (1991); Twenty Thousand Roads: Women, Movement, and the West (2003), two textbooks, Present Tense: The United States Since 1945 (1996); and Coming of Age: America in the Twentieth Century (1998); Home Lands:  How Women Made the West (coauthored with Carolyn Brucken, 2010); and the edited volume, Seeing Nature Through Gender (2003). She was Beinecke Research Fellow in the Lamar Center for Frontiers and Borders at Yale University (2008-9), and is Chair of Western Women's History at the Autry National Center in Los Angeles, and a Fellow and Executive Board Member of the Society of American Historians.  She was President of the Western History Association for 2008.
 Scharff's most recent book, The Women Jefferson Loved (HarperCollins, 2010) was named a New York Times "Editor's Choice." In this book, Scharff puts Jefferson's free and slave families into the same story, and reveals how Jefferson's love for women shaped his ideas, achievements, and legacies.  For the first time, Scharff gives us a Jefferson who belongs to all of us.
Scharff served as co-curator of "Home Lands:  How Women Made the West," an exhibition sponsored by the Autry National Center, which opened in Los Angeles at the Autry in April, 2010 and traveled to the Missouri History Center, the Museum of New Mexico, and the Gilcrease Museum.  She is also the author of four mystery suspense novels, written under the name of VIRGINIA SWIFT:  Brown-Eyed Girl (2000), Bad Company (2002), Bye, Bye, Love (2004), and Hello, Stranger (2006).   She is at work on an exhibition and book about the Civil War and the West.
Recent/Select Publications:
Editor, Empire and Liberty: The Civil War and the West, University of California Press, 2015
Editor, Seeing Nature Through Gender, University Press of Kansas, 2003
Twenty Thousand Roads: Women, Movement, and the West. University of California Press, 2003
Taking the Wheel: Women and the Coming of the Motor Age. Free Press, 1991
Awards:
Women of the West Chair, Institute for the Study of the American West, Autry National Center of the American West, appointed 2003
Beinecke Senior Research Fellow, Lamar Center for the Study of Frontiers and Borders Yale University
Distinguished Lecturer, Organization of American Historians, appointed 2003
Courses:
US History to 1877
US History since 1877
Women in Modern World
US Social History
The 60's
Environmental History
World History
US Women Since 1865
US Environmental History
US since 1932
Women in the West
History as Writing
The West and The Rest
Social Theory and Social History
American Western History