Paul Andrew Hutton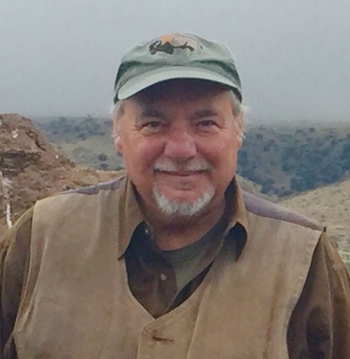 Education:
B.A. in History, Indiana University, 1972
M.A. in History, Indiana University, 1974
Ph.D. in History, Indiana University, 1981
Research Interests:
U.S. History, Frontier History, Military History, Popular Culture
Profile:
Professor Hutton has taught courses on U.S. history, the American West, and U.S. military history since joining the faculty in 1984. He also offers film classes, which have focused on topics ranging from "Western Film" to "War on Film." Hutton also instructs graduate seminars, including, "Western Historiography" and "Western Biography." He has published numerous books and articles on a range of western, military, and popular culture topics. In addition to his academic duties, Professor Hutton has written, appeared in, or narrated over 200 television documentaries on CBS, BBC, NBC, PBS, Discovery, Disney Channel, TBS, TNN, A&E, and the History Channel, and was historical consultant for the films The Missing, Cowboys and Aliens, and Jane Got a Gun. Hutton has also served as the Executive Director of both the Western History Association and Western Writers of America.
Recent/Select Publications:
Phil Sheridan and His Army (1985)
Soldiers West: Biographies from the Military Frontier (1987)
The Custer Reader (1992)
Eyewitness to the Civil War, ten-volume series (1991-1993)
Frontier and Region: Essays in Honor of Martin Ridge (1997)
Roundup (2010)
Western Heritage (2011)
The Apache Wars (2016)

Awards:
President, Western Writers of America, 2002-2004
2017, 2012, 2006, 2004, 2002, 1986, Spur Awards, Western Writers of America
2010, 2008, 2005, 2003, 1999, 1996 Western Heritage Awards, National Cowboy and Western Heritage Museum
2008, Award of Merit, Western History Association
2007, Ray Allen Billington Award, Western History Association
2006, Honorary Life Membership, Western History Association
2017, 2015, Wild West History Association Award
2017 Gilberto Espinosa Prize, New Mexico Historical Review
2017, 2010 Chambers Endowed Award for Excellence in History, University of New Mexico
2013 ARmy Historical Foundation, Distinguished Writing Award
1988, Mead Distinguished Research Fellow in American History, Huntington Library
1987, Ray Allen Billington Award, Organization of American Historians
1986, Evans Biography Award
Courses:


History of the U.S. to 1877
History of the U.S. Since 1877
Vietnam War
War and Film
Modern U. S. Military History
History of American Frontier
The Trans-Mississippi West
Military History of the U.S.
Western Films
Western Hero
Historiography