Patricia Risso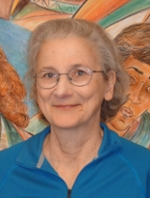 Education:
B.A. in History, Bryn Mawr College, 1972
M.A. in Islamic History, McGill University, 1976
Ph.D. in Islamic History, McGill University, 1982
Research Interests:
Middle East, South Asia, Islam, Cross Cultural Contacts in Western Indian Ocean, 1500-1800, Interplay of Islamic and Customary Law
Profile:
Patricia Risso earned her graduate degrees at the Institute of Islamic Studies, McGill University in Montreal. Her revised dissertation was published by Croom Helm and St. Martin's Press with the title, Oman & Muscat: an early modern history, and deals with a unique opportunity for an Arabian principality to expand its political influence and commerce into both East Africa and India. She does most of her archival research in London and Mumbai, India, and has visited Bahrain, the United Arab Emirates, Israel, Palestine, and Turkey. Her current long-term research focuses on hostage-taking and maritime violence in the early modern Indian Ocean, a project that began with a paper, "The Hostage Business: Pirates and their Adversaries in late seventeenth century Surat," delivered at an international research group conference, "Piracy in Asian Waters," University of Macau, Macau, PRC, November 2010.
Recent/Select Publications:
Monograph republished in hardcopy: 
Patricia Risso, Oman and Muscat, an Early Modern History. Beckenham, Kent, UK: Croom Helm Publishers Ltd, 1986; also New York: St. Martin's Press, 1986.  Republished:  New York: Rutledge, 2016.
Book Chapters:
Fahad Bishara and Patricia Risso,  "The Gulf and the Indian Ocean." In John  E. Peterson,ed., The Gulf in World History, London & New York: Bloomsbury Publishing, May, 2016.
Book reviews: 
Ottomans Imagining Japan: East, Middle East, and Non-Western Modernity at the Turn of the Twentieth Century by Renée Worringer, in The American Historical Review, v. 120, no. 2, April 2015, pp. 583—584.
The Ocean Is a Wilderness: Atlantic Piracy and the Limits of State Authority, 1688-1856 by Guy Chet, in The Northern Mariner/Le marin du nord, XXV No. 2, (April 2015), pp. 167—168.
Courses:
Islamic Middle East, c. 600-1200 CE
Islamic Middle East, c. 1260-1800
Modern Middle East
Two semester survey of Asia
Islam in Europe
Raj: India during British Rule