Luis Campos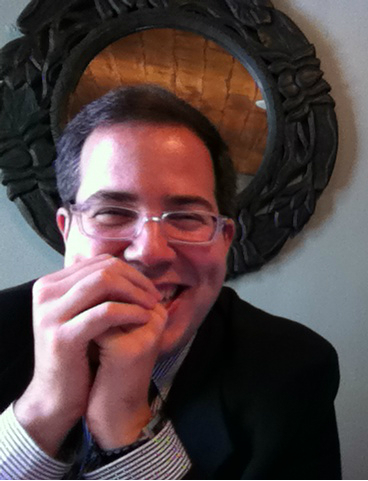 Associate Professor
Regents' Lecturer in Arts and Sciences
Secretary, History of Science Society
Baruch S. Blumberg NASA/Library of Congress Chair in Astrobiology
Senior Fellow, Robert Wood Johnson Foundation Center for Health Policy

Email: luiscampos@unm.edu
Office: Mesa Vista 2094
Education:
Ph.D. Harvard University
Research Interests:
History of Science and Medicine, Environmental History, Gender and Sexuality, Race and Ethnicity
Profile:
Luis Campos joined the department in 2012 as its historian of science and as a Senior Fellow with the Robert Wood Johnson Foundation Center for Health Policy. Trained in both biology and in the history of science, his scholarship integrates archival discoveries with contemporary fieldwork at the intersection of genetics and society.  He is the author of Radium and the Secret of Life (University of Chicago Press, 2015), and co-editor of Making Mutations: Objects, Practices, Contexts (Berlin, MPIWG, 2010). Prof. Campos has received grants and fellowships from a number of institutions, including the Library of Congress, the Max Planck Institute for the History of Science, the National Science Foundation, the American Philosophical Society, the National Humanities Center, and NASA. Campos also serves as Secretary of the History of Science Society, "the world's largest society dedicated to understanding science, technology, medicine, and their interactions with society in their historical context."
Recent/Select Publications:
Nature Remade: Engineering Life, Envisioning Worlds (University of Chicago Press, 2021)
Radium and the Secret of Life (University of Chicago Press, 2015)
2020.  "Life as It Could Be." In Kelly Smith and Carlos Mariscal, ed. Social and Conceptual Issues in Astrobiology. Oxford University Press.
2018.  "Other Genetic Alphabets," Journal of Design and Science, MIT Media Lab 
2018. "Neanderthals in Space: George Church's Modest Steps Towards Possible Futures," in Oren Harman and Michael Dietrich, eds. Dreamers, Romantics and Visionaries in the Life Sciences. Chicago: University of Chicago Press, 2018.
2017. "Dialectics Denied: Muller, Lysenkoism, and the Fate of Chromosomal Mutation," in William de Jong-Lambert and Nikolai Krementsov, eds. The Lysenko Controversy as a Global Phenomenon: Genetics and Agriculture in the Soviet Union and Beyond, Palgrave-MacMillan.
2016. "Transatlantic Mutants: Epistemics, Evolution, and the Engineering of Variation 1903-1930," with Alexander Schwerin, in Hans-Jörg Rheinberger and Staffan Mueller-Wille, eds., Heredity Explored: Between Public Domain and Experimental Science, 1850-1930, MIT Press.
2015. "Tweets as Sources in the History of Contemporary Science," Medical History 59.1 (January): 148–150.
2013. "Outsiders and In-Laws: Drew Endy and the Case of Synthetic Biology," in Oren Harman and Michael Dietrich, eds. Outsider Scientists: Routes to Innovation in Biology, University of Chicago Press, 331-348.
2013. "Un Siècle de Biologie de Synthèse," Revue Médecine/ Sciences Juin 2013 (Numéro Spécial GENOPOLE, hors série n°.2): 16-21, débat 22-24.
2012. "The Biobrick™ Road," Biosocieties 7.2 (June): 115-139
Courses:
Early History of Science
Science since the Enlightenment
The Century of the Gene
Atomic America
Senior Seminar: Exploring the History of Science
Environmental History: From Empire to Ecology