Graduation 2021
Congratulations Graduates!
Even though we're forced to celebrate virtually, we hope the below videos can reflect a tiny bit of normalcy in terms of what you'd hear in our usual ceremonies and receptions. 
Also, numerous faculty have recorded (1 min max!) congratulatory messages (on Flipgrid, so you will have to use your UNM login). Check them out!
History Commencement 2021
History Awards and Candidates 2021
Graduation Speech by Dr. Carson Morris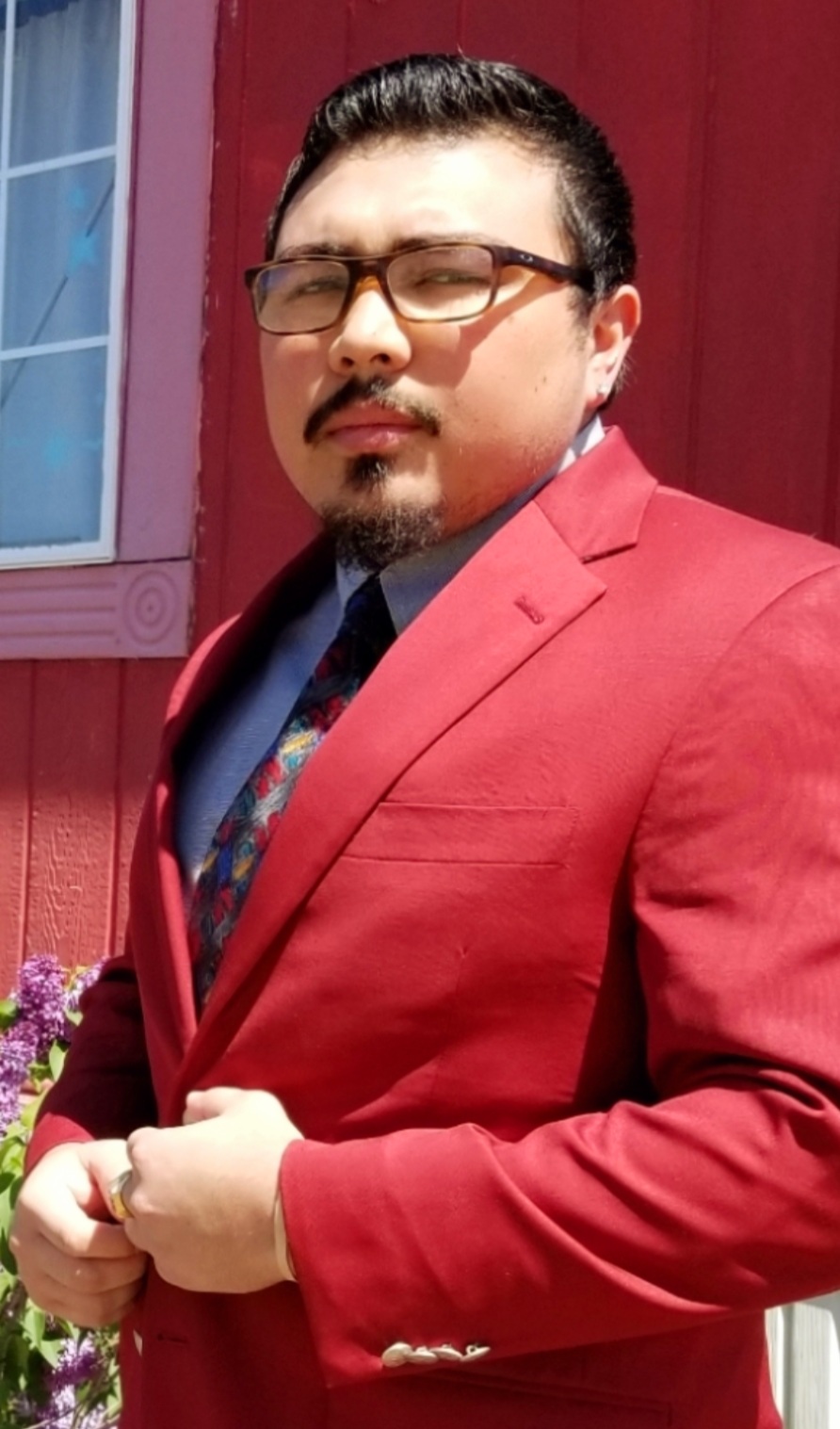 Nicholas Arellano - "I want to thank God for all the blessings he has given me throughout my life and for keeping me on the straight path. To my father, mother, and sister's, thank you for your unconditional love and support throughout this college journey. As the next chapter of my life starts to write itself out, UNM and the many people I've met will be close to my heart. Moving forward I plan to continue my teaching and coaching career at the high school level, while pursuing a collegiate coaching position for Basketball or Track and Field."
---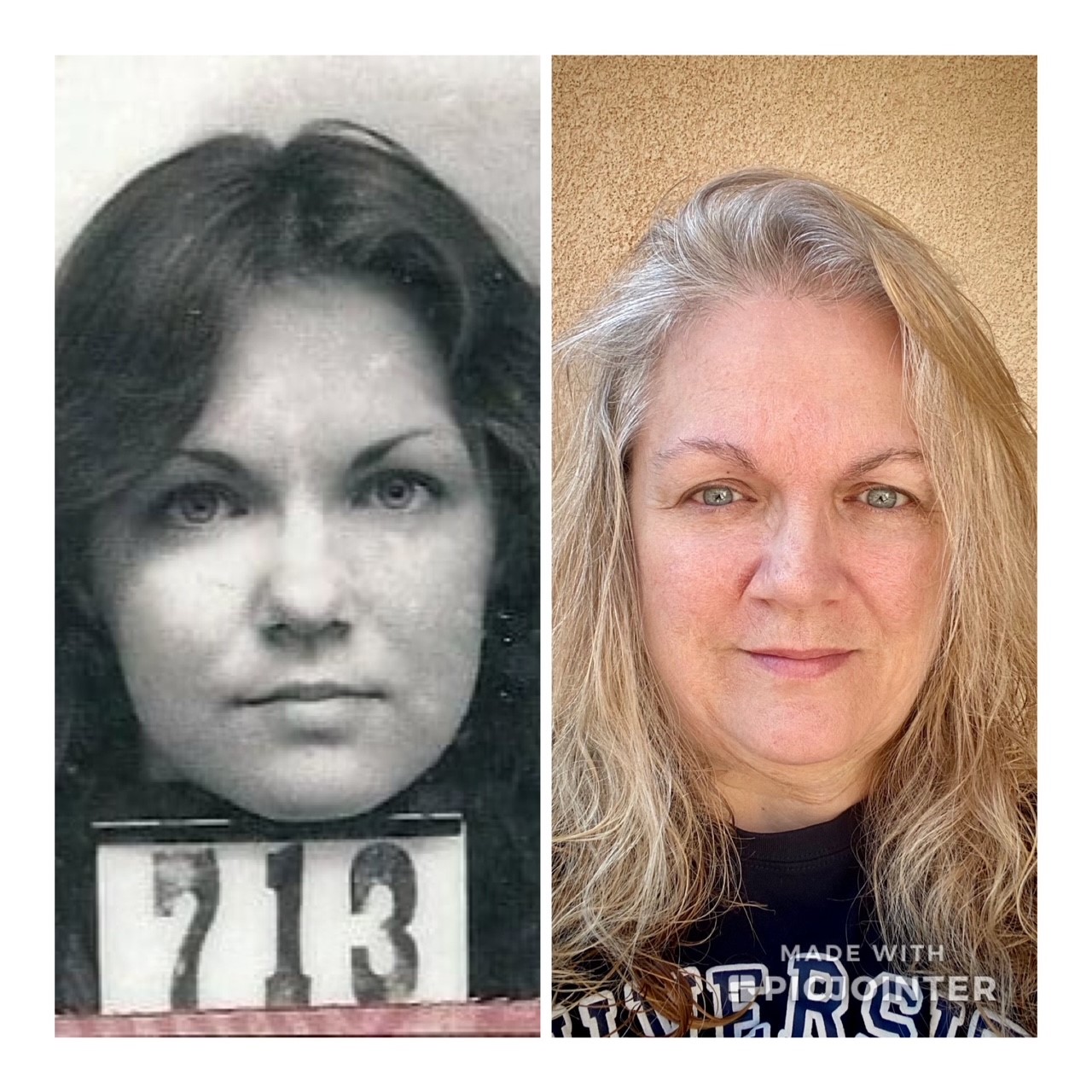 Cheryl Burbank – "I began college before most of the graduates were born. The picture is of my first UNM ID and my current ID. It has been a long journey with many obstacles. I feel as though I have been in a race and at any minute a buzzer will go off before I get to the end. I am thankful that I completed the first leg and am still alive. I hope to continue for a master's degree.  I have three adult children, seven grandchildren, and two great-grandchildren and my journey is dedicated to them. Thank you, mom, for being in my head and pushing me.   Thank you, Dr. Connell-Szasz, for teaching me to think in 360 degrees.  Thank you, Dr. Richardson, for making history fun, even the not-so-fun but necessary lessons in history. Thank you, Dr. Huntsinger, for weaving history into Native American Literature and flipping the light switch in my brain."
---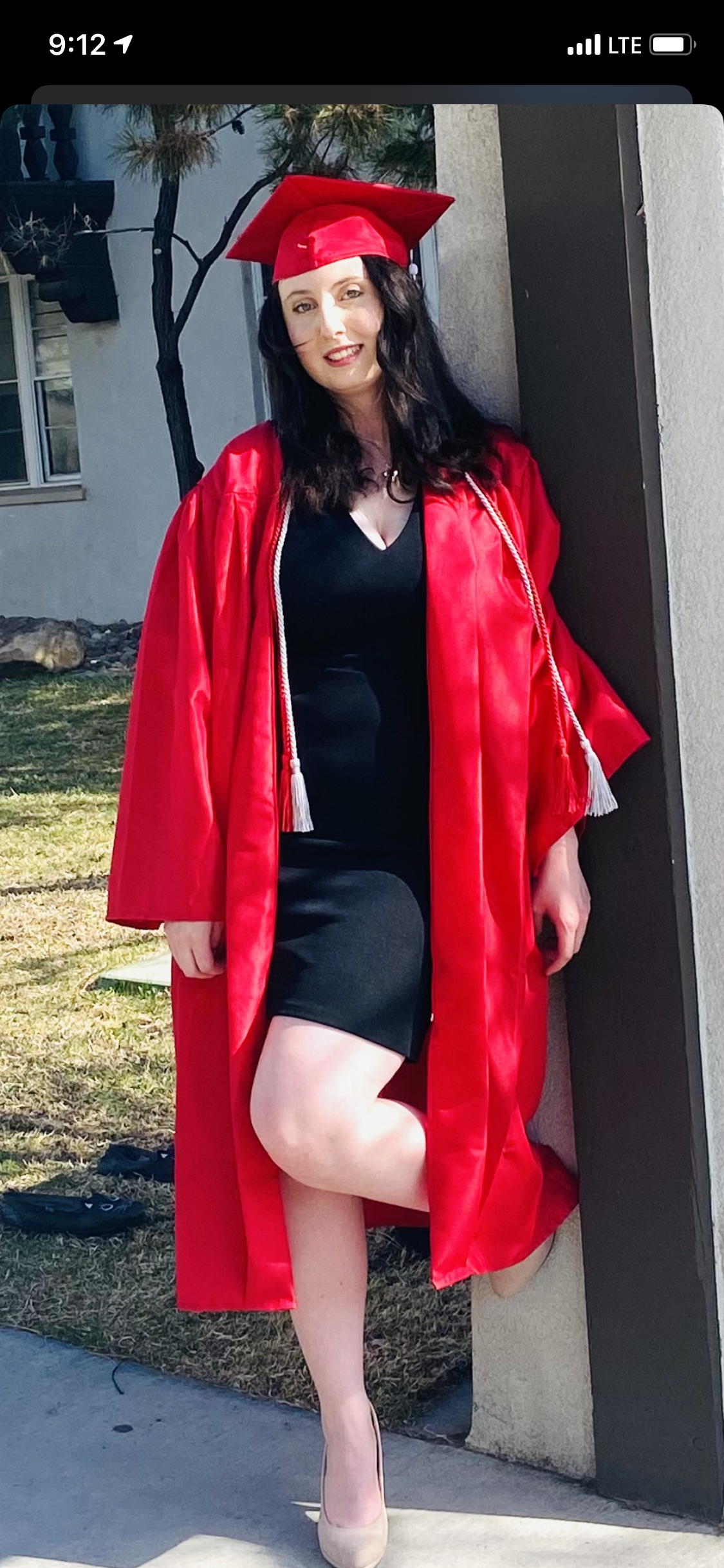 Kyra Burlingame - "I'm graduating with History and a minor in political science! After graduation I will be going to The College of William and Mary for my MA. I'll also be graduating with magna cum laude."
---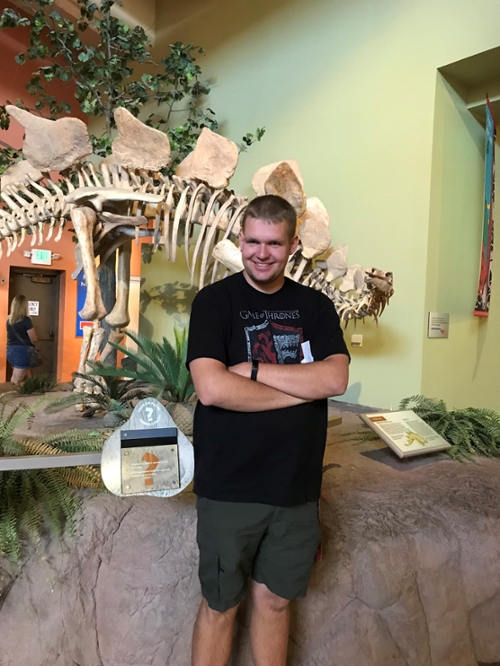 Kevin Elrick – "My two years in the UNM History Masters program had been life changing. I have made many new friends and learned many facts and lessons that have changed my life for the better. I would like to thank Dr. Paul Hutton, Dr. Jason Smith, Dr. Taylor Spence, and Dr. Durwood Ball for the guidance that they provided me during this trying and uncertain time. I would also like to thank my family and my idiotic little puppy Dani (who basically went through my masters program with me by intruding on my zoom meetings regularly), who helped me manage my stress during my career in the UNM History program. I have cherished my time here and will never forget my time in this program."
---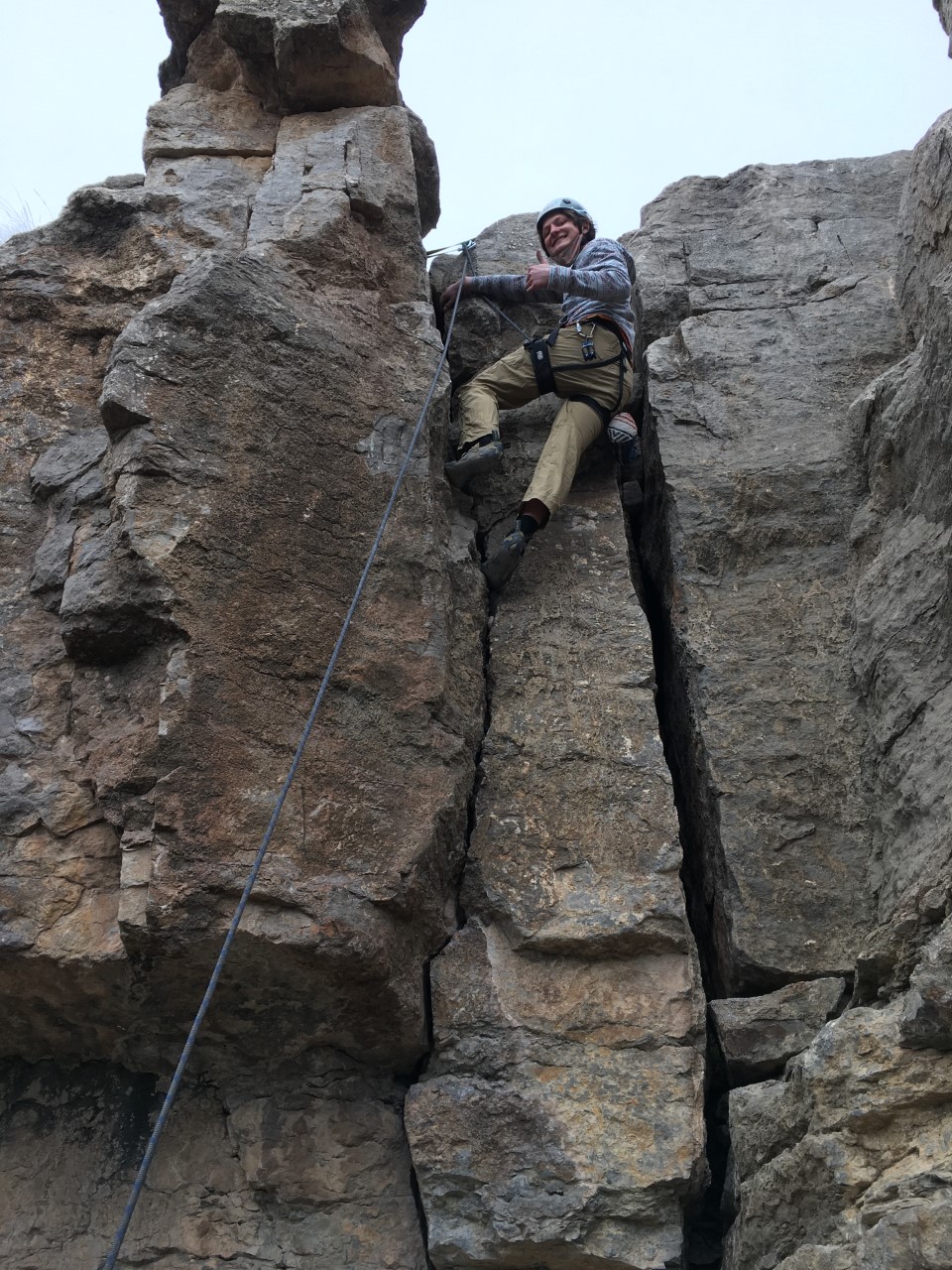 James Martin - "This picture fits well it was taken in my rock climbing class this semester and I feel it represents the heights you can achieve at UNM. You can never really peak if you keep climbing higher and higher mountains"
---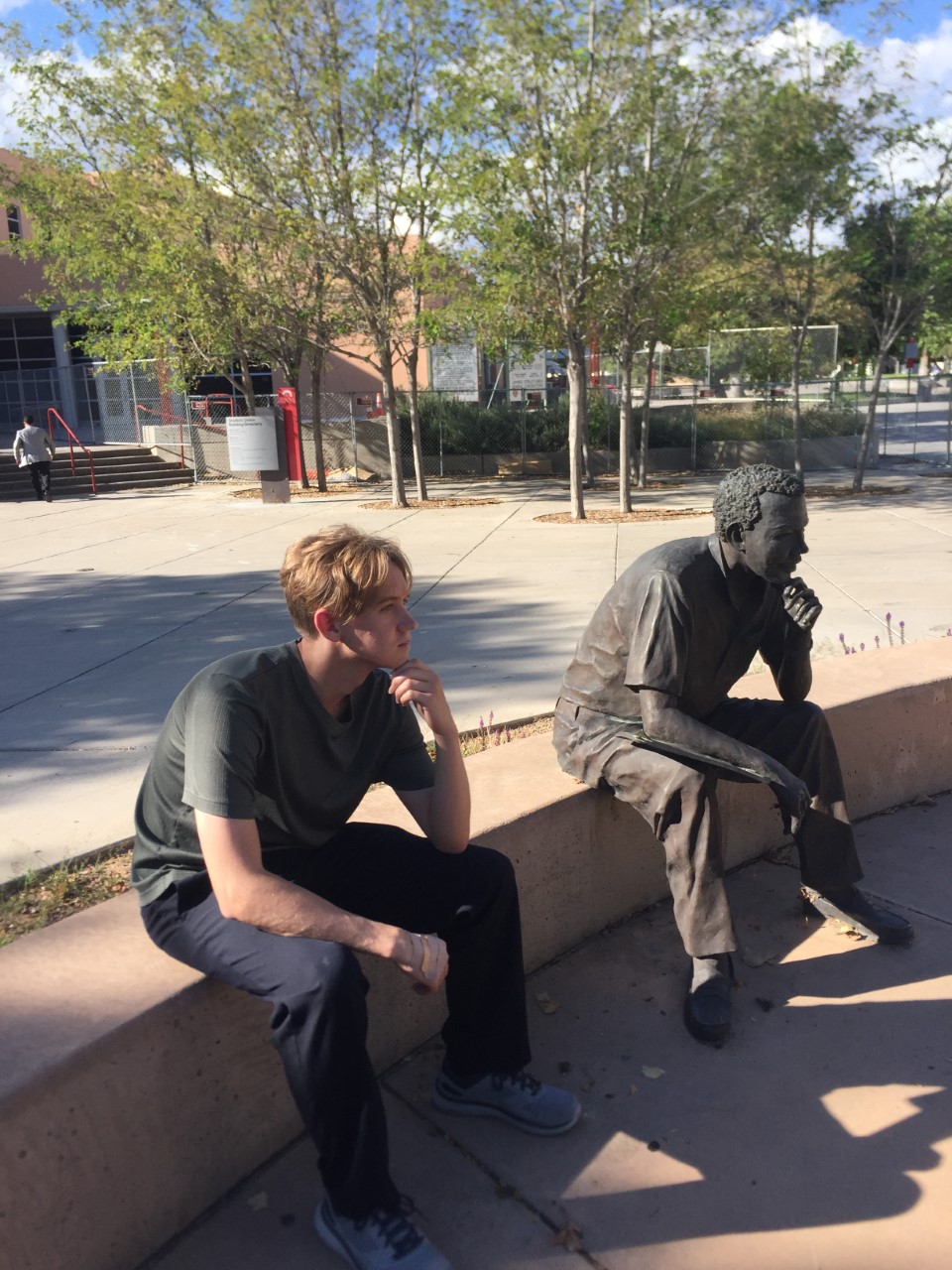 John Matthews – "I have been with the UNM History Department since 2018. "The History of Britain 1066-1660" reignited my love of history and convinced me to pursue it as my major. Doing so is one of the best decisions I have ever made. From the University Libraries to Lectures, studying with the department has been a wonderful experience and privilege, and I strongly feel that an education in history is more valuable than ever in a modern world that seems to be ever increasingly dominated by disinformation and deception. I would like to thank my parents and grandparents for their love and support, without which none of this would have been possible. I would also like to thank my mentor Dr. Richardson for his excellent classes, kindness, and guidance. After Graduation I will be continuing with the History Department by pursuing my MA, with a focus on Modern and Early Modern European History."
---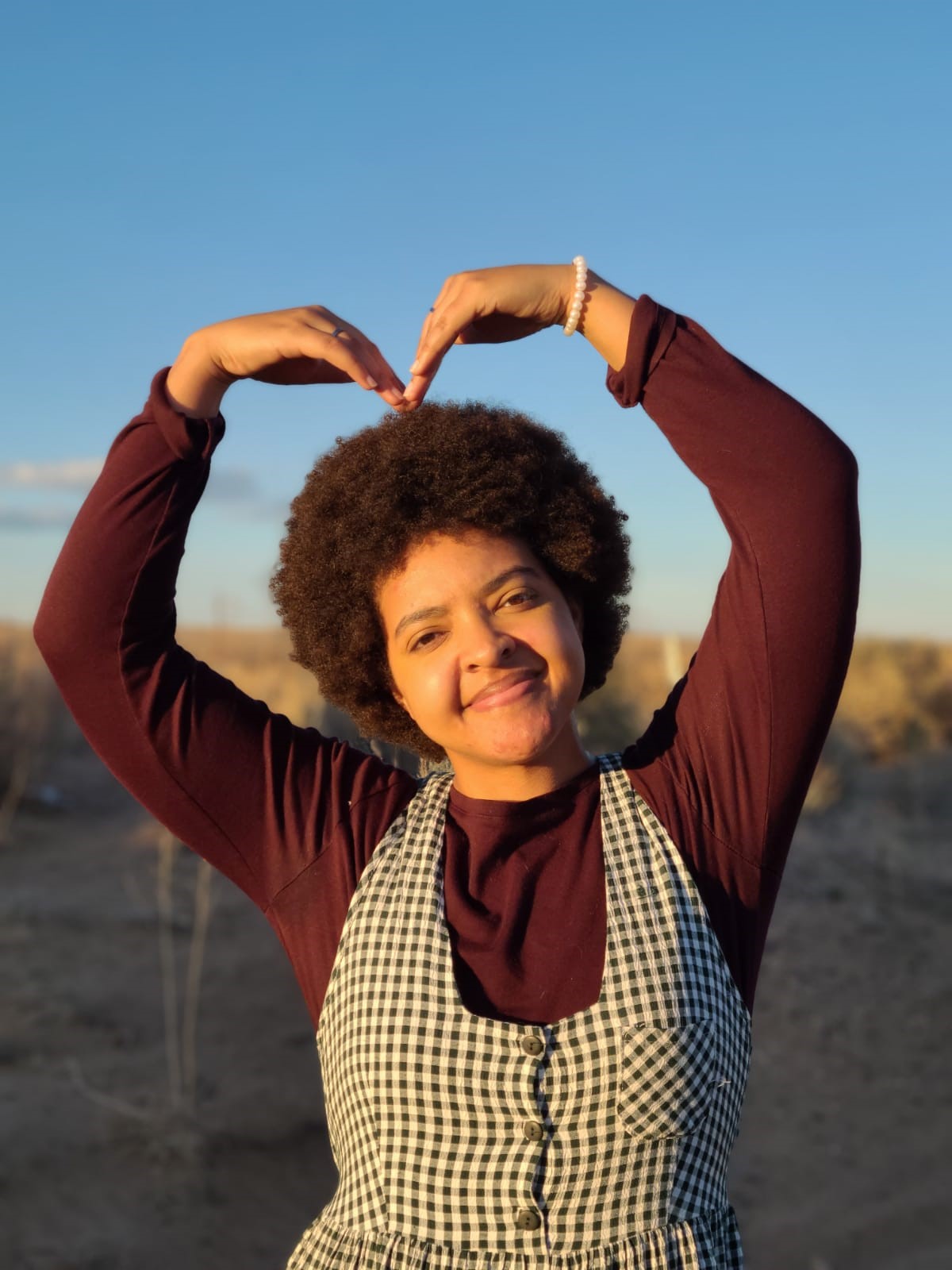 Keshell Mickens - Throughout my years at UNM I think I enjoyed the classes I was able to take the most. I loved being able to attend Dr. Richardson's classes especially. I think I took a class taught by him almost every semester. I found his instruction style entertaining, and I learned so much from him, also styles of teaching I want to try in the future. I will miss studying in the libraries as well. I'm grateful for my family that always supported me and helped me get this far. In the near future I hope to move to japan or Korea to teach English there, but I will always be thankful for my years here at the university.
---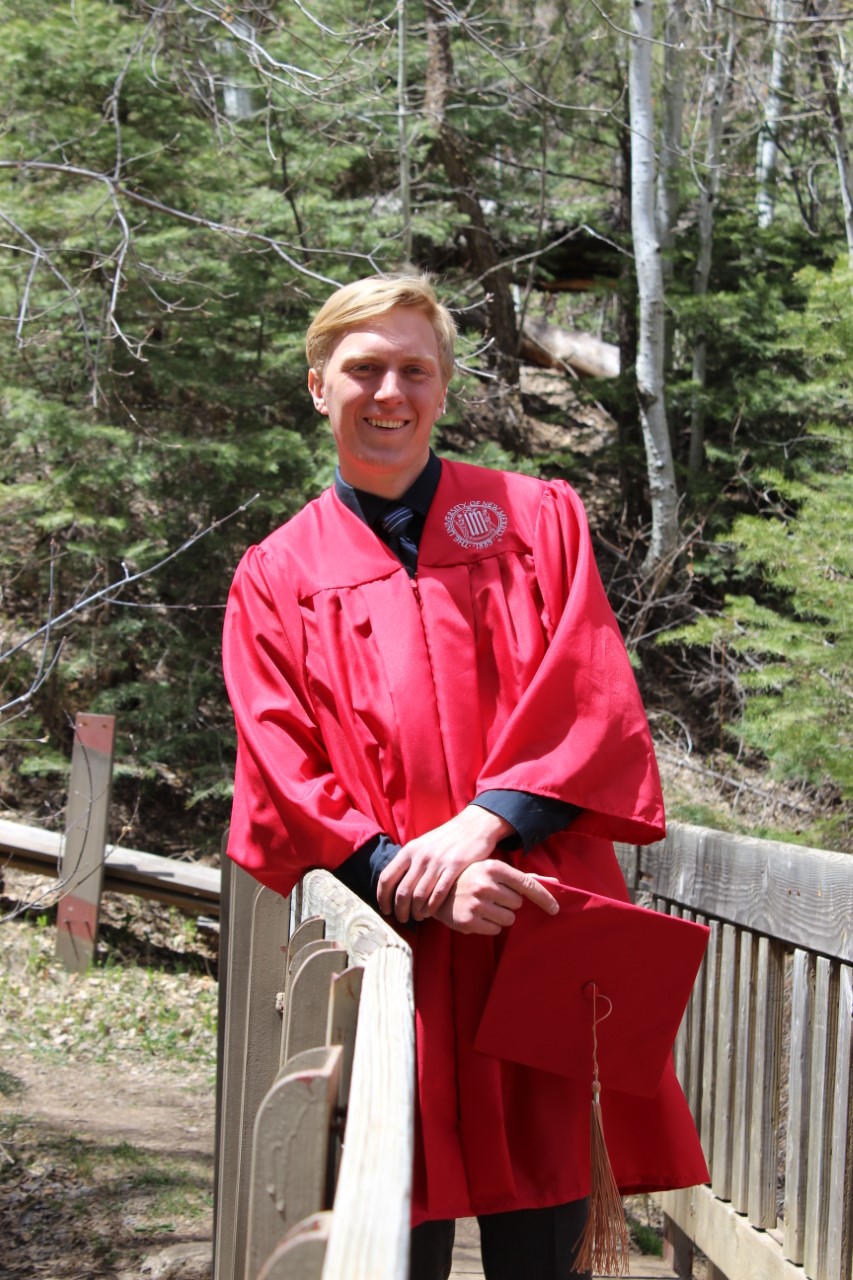 Nicolas Wulf - "I used to always think that nothing interesting happened in the modern United States, then the last 4 years smacked me in the face. This has been a fascinating time to be in college."