Taylor Spence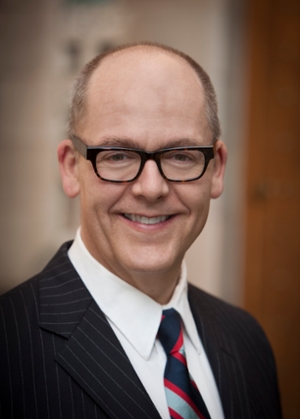 Education:
B.A. History, Clark Honors College, University of Oregon, 1990
M.F.A Painting, School of Visual Arts, 1997
M.A. American History, Yale University, 2008
M. Phil. With Distinction, American History, Yale University, 2008
Ph.D American History, Yale University, 2012
Research Interests:
Early America, Comparative North American Colonialisms, American Revolution, Early Republic, Age of Revolutions, Nationalism, Indigenous Histories, Environmental History, American West, Trauma and History
Research Statement:
My historical research and writing seek to re-frame United States history as a colonial history in its own right. I believe that this approach makes sense both because the U.S. emerged from European colonial and imperial endeavors, but also because it helps explain the tensions and struggles the U.S. is experiencing today.  Tracing the colonial lineage of United States history reveals the centrality of the encounter between settler colonials, their states, and Indigenous, African, and mestizo women and men of the continent.  Borderlands, almost always situated in the heartlands of Indigenous societies, become the spaces for describing and analyzing this colonial encounter.  Borderlands theory and method, as well as post-colonial theories of the subaltern, the body, geophysical space, and the archive, are useful tools for getting at these histories.  A post-colonial analysis of U.S. history more clearly demonstrates how systems of patriarchy, race ideology, agri-culture, and class distinctiveness have functioned to construct power and privilege, as well as to maintain the status quo.  Seeing U.S. history as a colonial history breaks down the mystification of American Exceptionalism with the aim of seeing the history of the U.S. and its people, and the people of North America, in all of their separateness and distinctiveness.  It also brings the U.S. into closer dialog with other nations that have emerged out of imperialism and colonialism worldwide.
Profile:
After graduating from the Robert D. Clark Honors College at the University of Oregon with a degree in the history of Late Antiquity in 1990, I became a watercolor and oil painter, and lived in New Orleans and Wyoming.  In 1995 I won a Fulbright Fellowship and studied fresco in Ljubljana, Slovenia.  In 1997 I earned my Masters of Fine Arts in Painting at the School of Visual Arts in New York City.  As a muralist I completed seven major public fresco projects including on the 91st Floor of World Trade Center One in 2000.  In 2005 I returned to graduate school at Yale University where I earned my doctorate in American History in 2012, specializing in Early America, Western American History, Indigenous Histories, and Environmental History.
Recent/Select Publications:
"Naming Violence in United States Colonialism," The Journal of Social History, 51:3 (Fall 2019)
Review of William S. Kiser's Borderlands of Slavery: The Struggle Over Captivity and Peonage in the American Southwest, Southwestern Historical Quarterly, Volume 122, Number 2, October 2018, 228-229
"The Canada Thistle: The Pestilence of North American Colonialisms and the Emergence of an Exceptionalist Identity, 1783-1837," Agricultural History, Vol. 90, No.3 (Fall, 2016)
"A Tale of Four Cities: Comparative Land Tenure of the St. Lawrence and Hudson River Valleys and the Patriot War of 1837 – 39," Bulletin d'histoire politique, Ed. Allan Greer, (Winter, 2016)
"Joint-Stock Banking across the Border and its Meaning for the Canada Uprisings of 1837 – 1842," Early American Studies, Ed. Daniel Richter (Fall, 2017)
"The Dakota 38 + 2 Wokiksuye Memorial Ride and the Concept of Traumatic Repetition in writing Indigenous Histories," Continuum: Journal of Media & Cultural Studies (Special Issue, Fall/Winter 2017)
"Jeffersonian Jews: The Jewish Agrarian Diaspora and the Assimilative Power of the Western Land, 1882-1930," Western Historical Quarterly (Fall 2010), 327-353.
"Pre-emption Act of 1841" in David Bernstein and Chris Magoc, Eds. Imperialism and Expansionism in American History: A Social, Political, and Cultural Encyclopaedia, 4 volumes, (ABC-CLIO, 2014), co-authored with Zachary Quaratella.
Review, Laurie Arnold, Bartering with the Bones of the Their Dead: The Colville Confederated Tribes and Termination, New Mexico Historical Review Vol. 89, No. 1, 2014, 115-116.
"Shays's Rebellion," Encyclopaedia of the American Enlightenment Mark. G. Spencer, Ed., (Thoemmes, 2012), co-authored with Claire Priest.
Review, Ellen Eisenberg, Ava F. Kahn, and William Toll, Eds., Jews of the Pacific Coast: Reinventing Community on America's Edge, Western Historical Quarterly, Summer 2011.
"Frontier," "Land Policy," and "Honor," The Encyclopedia of United States Political History, (CQ Press, 2010).
Review, Rebellious Younger Brother: Oneida Leadership and Diplomacy, 1750-1800, by David J. Norton, Military History of the West, Vol. 40, 2010.
Review,  Seeing Yellowstone in 1871: Earliest Descriptions & Images from the Field and Immigrant Women in the Settlement of Missouri, Journal of the West, Vol. 44, No. 4, Spring 2006.
Awards:
Academic Affairs Core Curriculum Faculty Fellow, University of New Mexico, 2018
Franklin Research Fellowship, American Philosophical Society, Pennsylvania, 2016
McColl Fellowship, American Geographical Society, Milwaukie, Wisconsin, 2014
Research Fellowship, The Lewis Walpole Library, Farmington, Connecticut, 2013
Filson Fellow, Filson Historical Society, Louisville, Kentucky, 2013
Newberry Consortium in American Indian Studies (NCAIS), Newberry Library, 2012
Visiting Research Fellow, McGill University, Montreal, Quebec, Canada, 2011-2012
Doctoral Student Research Award, Canadian Government, 2011
Lauréat, Association Internationale des Etudes Québécoises, 2011
John F. Enders Award, Yale University, summer 2011
Lamar Center for the Study of Frontiers and Borders Fellowship, 2009
Macmillan Pre-Dissertation Fellowship, Yale University, 2008-09
Research Fellowship, Beinecke Rare Book and Manuscript Library, Yale University 2008
Pre-Prospectus Fellowship, Beinecke Rare Book and Manuscript Library, Yale University  2007
Dominick Fellow, Yale University 2006-2008
Agrarian Studies Fellowship, Yale University, 2006
Ganzfreid Family Foundation Research Fellowship, Yale University 2006
Fulbright Fellowship, University of Ljubljana, Ljubljana, Slovenia, 1994
Courses:
Postdoctoral Teaching Fellow, University of New Mexico, August 2016 – Present
Colonial America 1607-1763
The American Revolution, 1762-1800
Antebellum America: From Revolution to Civil War, 1800-1861
Age of Revolutions, 1776-1848
Women, Race, and Nation in the Age of Revolutions, 1763-1850
Researching Early America
The U.S. History Survey, 1492-1898
U.S. Environmental History
The History of the University of New Mexico